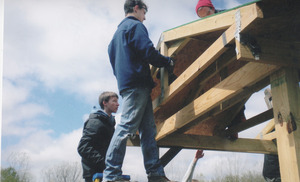 We fly with the Eagles
... thanks to all the Eagle Scouts who have chosen O.A.T.S. for their projects. Most recently, Kyler Mulvaney (right) of Eagle Scout Troop #185 built a roof over our horses' water trough, and Eagle Scout Connor Verheyen starts work next month on a platform to our pond so Smiles on Saddles summer camp attendees in wheelchairs can fish with Grampa Pete Howard and the other fishing grandpas. And without a doubt,
we love Girl Scouts too
-- thank you to Kelly Hahn and Girl Scout Troop #40311 for coming out to help on May 9.
Did you know
... O.A.T.S. is featured in a video on the Arc of Oakland County's website? It's the top video on their
home page
.
On the calendar:
Don't forget, there are no classes on Sat., May 26 and Mon., May 28 due to the Memorial Weekend holiday.
Our G.O.A.L.S. (Gaining Occupational Life Skills) program begins June 18. For dates, price, registration form and more information, click here.
Smiles on Saddles Day Camp sessions are Jul. 30 - Aug. 3 and Aug. 6 - Aug. 10. Camper registration form is available on our website. Let us know if you can volunteer for camp.
An O.A.T.S. moment: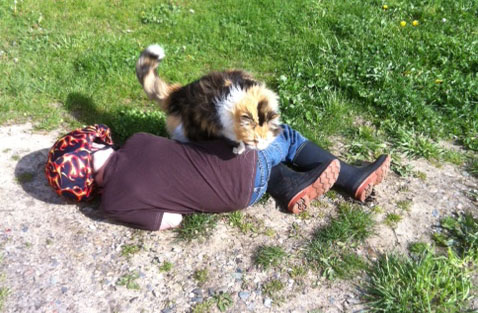 Rider Zack Hanzel and our cat Missy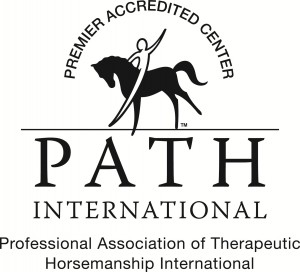 Our mission
To promote the health, happiness & well-being of handicapped individuals through horseback riding and related activities.

Help us keep costs down for our riders by donating items from our
Our Wish List
, like these wonderful donors. We can never express our appreciation enough!
• Curtis Shaddox from
Solar Signs Unplugged
and
Inovateus Solar
. Thanks to them, we will have a new solar lighting system for our M-15 entrance this fall.
• Volunteer Ruth Hannam-Fahrenbruch and the
Wolverine Hogs Clinton Twp./Macomb County for donating the therapeutic riding communication kits.