The sum of summer
We're been busier than ever at O.A.T.S. this summer, as we held our regular classes, hosted some special groups, offered our third year of the G.O.A.L.S. (Gaining Occupational Life Skills) program and now we're in the midst of not two, but three weeks of our Smiles on Saddles summer camp. Here are some of the numbers:
5 riders from Blue Water Care Choices in Port Huron
20 riders with traumatic brain injuries from Special Tree
10 riders from the Michigan School for the Deaf
24 riders from Berkley Schools
92 riders participated in our summer session (registration is now available for the fall session)
Michigan School for the Deaf


They all add up to lots of smiles and lots of riders who enjoyed the benefits of therapeutic horseback riding. None of which would be possible without our volunteers and supporters. They include these donors:

Hay donors Julie Lintz and Hef Hathaway
NOCC Thrivent Financial for Lutherans gave a grant to 7-year-old volunteer Katie Schmidt used to help on our farm fix-up day
The Knights of Columbus (donation made in memory of Nancy)
Joe Kowalski, grandfather of rider Aaron Kowalski, donated Meijer gift cards used to purchase needed everyday supplies
And these volunteers:

The crew from AutoLiv not only volunteered during the visit from the Michigan School for the Deaf, but made a cash donation as well.
St. Mary of the Hills Youth Group, who painted, removed tree branches, renovated our indoor arena footing and volunteered during classes on Jul. 9.
AmeriCorps and Crossroads for Youth Achievement Center volunteers, who volunteered during our farm fix-up day, and helped build our new paddock, repair the old one and upgrade our electric fencing.
Little volunteers, big hearts.
Mark your calendars
This year's Mane Event will be Sun., Sep. 15 at O.A.T.S. Stay tuned for details.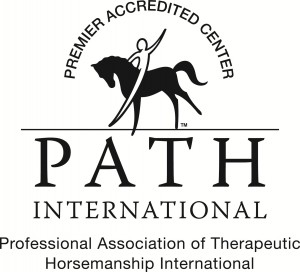 Our mission
To promote the health, happiness & well-being of handicapped individuals through horseback riding and related activities.
Hugs for Hannah
It is with great sadness that we share the sudden passing of Marilyn Felts grandmother of rider Hannah Hottman. Hannah's 'Mema' was a big supporter of O.A.T.S and her family has kindly suggested memorial donations be made to O.A.T.S. in Marilyn's name.There will be a memorial service on
Sat., Aug. 10 at 6 p.m.
at the
Lake Orion Church of Christ
.
Lesly
moves to Lansing
We bid a reluctant but fond farewell to O.A.T.S. instructor Lesly Miller in July. We can't thank her enough for all the hours she gave to our riders and wish her well at her new home in Lansing.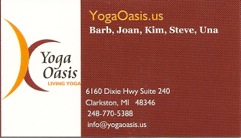 Thank you Steve Guth of YogaOasis for setting up a donation fund for O.A.T.S. at his business.
Can you "grant" us a helping hand?
Do you know of grant opportunities for O.A.T.S.? Please let us know by emailing
oatssmiles@aol.com
.